Francesca's latest album 'The Land Of Sometimes' will be available from the 6th February.

This beautiful children's album has been a labour of love for 3 years. It is a creative and collaborative feast involving 14 different actors and musicians, alongside co-producers Chicky Reeves and instramentalist James Watson.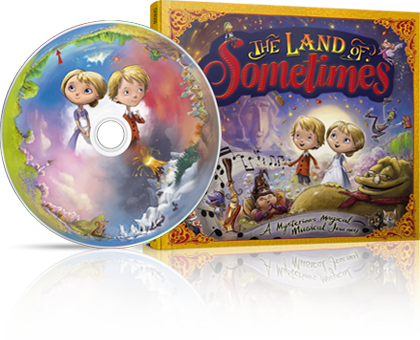 1. Dare Make A Wish
2. Across The Deep Deep Blue
3. The Ballad Of The River Slouch Sling
4. The Ditty Of Little Twink
5. Mrs Blip's Bonanza
6. The Hymn Of The Willow Tree Choirboy
7. Mr Smaller Than Smaller Than Smaller Small Think
8. What Colour Are Your Days?
9. The Chant Of The Chameleon Catcher
10. The Anthem Of the Man With The Flying Feet
12. The Song About Holly And George
13. The Poem Of The Guardian Of The Electric Volcano
14. The Jig Of The Frosty Fish
15. Return Journey
16. Hush

Concept, Words and Song Lyrics: Francesca Longriggmusic
Written and Produced: Francesca Longrigg/Chicky Reeves
Additional Production and Writing: James Watson



2011 One Fifteen © 2011 One Fifteen. All songs published by One Fifteen Music except tracks 6 and 15 published by Chrysalis music.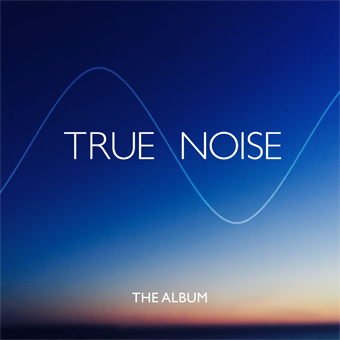 1. Hanging in Mid Air
2. Could It Be Me
3. Baby, I
4. Love, Why Are You so Late?
5. Arrow
6. Shine on Me
7. All at Sea
8. Hani
9. Sabotage
10. Sweet Pain
11. Aeroplanes

True Noise is the alchemy between the talents of programmer/producer Ivor Guest, multi-instrumentalist James Watson, and singer songwriter Francesca Longrigg. It is an album boasting startling atmospherics and musicianship, and is admired by many prominent songwriters and artists from Grace Jones, OMD's Paul Humphreys , to the singer Marc Album who says;

'True Noise is beautiful noise! This stunning selection of songs have a heavenly ethereal quality showcasing the gorgeous chrystal vocals and harmonies of Francesca Longrigg and wonderfully rich production and musicianship. 'Could it be me,' 'Baby I,' 'Arrow 'and 'Sweet Pain' are stand out tracks on this album , with 'Shine on Me' a hit single in the making. Aural pleasure!

Truly a musicians' album, True Noise has always received huge recognition among its musical peers. Both Tim Simenon [ Bomb the Bass] and Keith Le Blanc from Tackhead released remixes of Hanging in Mid-Air, and Atticus Ross [Oscar winner for his sound track for the award winning film 'The Social Network'] created a dub mix of the track 'Arrow 'with Ivor.

Having had success with individual tracks, the trio feel the time has come for them to release an album and have selected these songs to create a beautiful, atmospheric and haunting piece of work.

Francesca Longrigg's heartfelt emotive lyrics and melodies are encased in the rich tapestries of guitars woven around her vocals by James Watson, and finely supported by the programming skills of Ivor Guest. No corners were cut in the recording of the songs, with painstaking attention to detail, always with an eye on the emotional essence of the song being of the utmost importance.

Individually, the three components of True Noise have many accolades to their name. Ivor Guest has worked with Lana Del Ray, Jessie Ware, Brian Eno, Atticus Ross, Skye Edwards, Sly and Robbie and many more. He is best known for his work with legendary French songstress Brigitte Fontaine, for whom he produced the albums 'Prohibition' and 'L'un n'empêche pas l'autre' (Polydor), and Grace Jones, for whom he produced the albums 'Hurricane' and 'Hurricane Dub' (PIAS). He has scored extensively for documentarian Alex Gibney, including Gibney's Academy Award winning 'Taxi to the Dark Side', and was Emmy nominated for the score to Gibney's 'Mea Maxima Culpa- Silence in the House of God'. Most recently Ivor's collaboration with Grace Jones 'Original Beast' was used on 'The Hunger Games- Mockingjay Part 1' OST, curated by Lorde.

James Watson has played guitar, keys and bass with Claudia Bruhcken (Propaganda), OneTwo, Grace Jones and Imagination. He co-produced and co-wrote Stay With Me on the latest album by Orchestral Manoeuvres in the Dark and was the musical element of jazz hiphop pioneers, Blown and co-produces and plays with art rock originals Jack Adaptor.

Francesca Longrigg is the vocalist and lyricist of True Noise, and has written and recorded with Keith Le Blanc, contributing two songs for Keith's huge selling album 'Audium Capsule 1', Tim Simenon, Adrian Sherwood , Tim Weidner from the stable of Trevor Horn, earning the accolade of 'singer of the month' in the industry's mag 'Tipsheet' on several occasions.

Some of her other diverse collaborations include working with the reggae artist Floyd Lloyd, and co-wrote 'It Ain't Easy' with producer Jon Carin, best known for his work with Pink Floyd. Francesca was the lead singer with 'The Prescients', the New York based band with Bryan Martin, (co producer of David Byrne from Talking Heads). She wrote and recorded 'Myth', which appeared on the massive Delerium record 'Poem', and appeared with Matt Kelly in his band Kingfish on a festival tour of the US, wrote songs for Beat Paul from Bumtchak music in Paris and for Ben Chapman, for his album 'Bazukadrop'.


DARK
artist: Francesca Longrigg

THE SOUND OF SILENCE
(single)
artist: Francesca Longrigg
(alias Spirit Radio!)

BEZUKADROP
artist: Ben Chapman
featuring: Francesca Longrigg
(as singer and co-writer)

POEM
artist: Delerium featuring
featuring 'Myth' by:
Francesca Longrigg

AUDIUM CAPSULE Vol:1
artist: Keith le Blanc
featuring 2 tracks by:
Francesca Longrigg

THE LONGEST JOURNEY
(video game)
voiced by: Francesca Longrigg