Francesca's latest album 'The Land Of Sometimes' will be available from the 6th February.
This beautiful children's album has been a labour of love for 3 years. It is a creative and collaborative feast involving 14 different actors and musicians, alongside co-producers Chicky Reeves and instramentalist James Watson.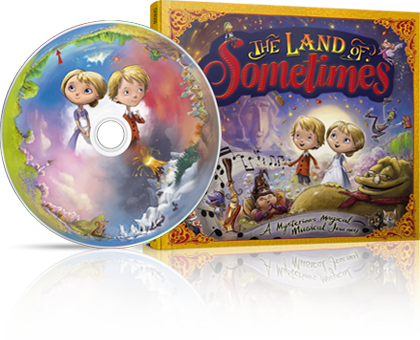 1. Dare Make A Wish
2. Across The Deep Deep Blue
3. The Ballad Of The River Slouch Sling
4. The Ditty Of Little Twink
5. Mrs Blip's Bonanza
6. The Hymn Of The Willow Tree Choirboy
7. Mr Smaller Than Smaller Than Smaller Small Think
8. What Colour Are Your Days?
9. The Chant Of The Chameleon Catcher
10. The Anthem Of the Man With The Flying Feet
12. The Song About Holly And George
13. The Poem Of The Guardian Of The Electric Volcano
14. The Jig Of The Frosty Fish
15. Return Journey
16. Hush

Concept, Words and Song Lyrics: Francesca Longriggmusic
Written and Produced: Francesca Longrigg/Chicky Reeves
Additional Production and Writing: James Watson

2011 One Fifteen © 2011 One Fifteen. All songs published by One Fifteen Music except tracks 6 and 15 published by Chrysalis music.


DARK
artist: Francesca Longrigg

THE SOUND OF SILENCE
(single)
artist: Francesca Longrigg
(alias Spirit Radio!)

BEZUKADROP
artist: Ben Chapman
featuring: Francesca Longrigg
(as singer and co-writer)

POEM
artist: Delerium featuring
featuring 'Myth' by:
Francesca Longrigg

AUDIUM CAPSULE Vol:1
artist: Keith le Blanc
featuring 2 tracks by:
Francesca Longrigg

THE LONGEST JOURNEY
(video game)
voiced by: Francesca Longrigg